Wedding lingerie and bridal underwear at Sweet Dreams Bra Studio.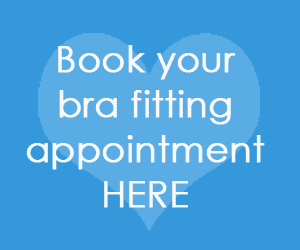 At last, you will have chosen your wedding dress! Now we recommend that you need to have been correctly fitted with the wedding lingerie you will be wearing on your wedding day BEFORE the next fitting of your wedding dress. It is extremely helpful for the dressmakers or dress fitters if you can wear your bridal underwear at this fitting because they can then ensure the perfect fit of your dress.
We advise you to bring a photograph or diagram of your dress with you for your bra fitting. This helps us to guide you in the right direction to choose wedding lingerie that will compliment your dress. If your dress is boned in the bodice, then we advise you not to purchase a basque, because you won't be able to "breathe" easily! The bones don't always run parallel to each other, which can ruin the look of your dress as well.
We can provide strapless garments in cup sizes A-JJ & back sizes 30- 50". We're stockists of bridal basques, body-shapers, low backed bustiers, garters & bridal hosiery.
It is important to have expert fitting for your wedding lingerie to help create the overall look on your special day. We are here to help!