Bra fitting at Sweet Dreams Bra Studio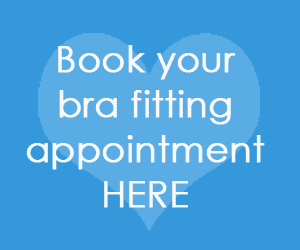 Covid-19 Update:

 We are hoping to re-open on Monday April 12th. Due to sanitizing of goods, we will only be open three days a week, Mondays, Wednesdays and Saturdays. Appointments are being made already.
If you need products sent out to you, then give us a call and leave a message, email, Facebook, Twitter or Instagram and we will get back to you. Or go on our NEW online shopping site with all your favourites on, with more options to pay at sweetdreamsbrastudio.co.uk
All visits to the bra studio are by appointment only. 
Availability on times and dates are visible on the appointments page, or just give us a ring.
As bra fitting specialists, we stock AA-K bra cup sizes. We specialise in pregnancy lingerie and nursing bras, fitting starter bras for  teenagers  and helping our customers feel and look good after mastectomy.  We have experience of serving customers with physical and learning disabilities who need extra care and attention.
About your Bra fitting appointment
We offer individual attention to all our customers by running an appointment system.

Due to Covid -19 safety rules being in place the bra fitting will only last 45minutes due to cleaning the Cubicle and room ready for the next appointment. Plus we will need to remove the goods from shop floor and sanitize them before leaving to rest for 48hours.

Please have in mind what it is you are needing right now before you arrive for the fitting due to reduced time.

Due to NHS Test and Trace we are instructed to keep the name and telephone number of all our customers for 21days in case the Test and Trace have to contact us due to a positive test from someone. If you do not want us to do this then we will have to refuse you as a customer because we pride ourselves in protecting all the community and my staff. As we can only see 8 ladies a day instead of 24 due to Covid -19 rules and regulations please do not place a booking unless you understand this above rule.

Please take into account that you can end up in different sizes due to the extent of the manufacturers we stock and they all come up differently. We are not a shop that you come to, to get "sized" so that you can go elsewhere and purchase. The fitting is very bespoke due to our product knowledge and years of fitting experience.

We keep extensive records of an individual's purchases to enable us to offer you the garments that will suit you best (view our Privacy Policy). Plus for repeat orders or for present buying for their loved ones.

Each cubicle is  mother & baby and disabled friendly.

New Styles recently in
Unique Bra fitting Requirements?

We are lucky to have an amazing dressmaker who is very talented & has solved many bra fitting problems for us over the years. She has pocketed a great number of garments including bridal strapless & feeding bras for us. She also takes garments in for unique sizes which are not available on the high street.
We are stockists of Panache, Chantelle, Passionata, Charnos, Lepel, Prima Donna, Playtex, Shock absorber, Royce,
Triumph, Anita, Charnos Hosiery & Slenderella nightwear
We are a Panache "Fit Accredited" store.
Panache have awarded us with the "Fit Accredited award" which is highly respected by the Lingerie industry. It proves that we provide a high level of service, plus excellent knowledge and fit of products.