Nursing bras & pregnancy bras
  We are continuing with mask wearing unless you are medical exempt. This is because we have customers that are going through chemotherapy and Mum's coming in for feeding bras and bringing in new babies.Plus due to the closeness of our trade we stand under your breath so we will be masked also.

We are closed on Wednesdays.Please ensure you place a booking on the hour to enable us to see eight ladies a day.We are still by appointment only as this is the rules of our building.

 If you're concerned on Covid safety, then check out our Facebook reviews on how impressed and safe people have felt.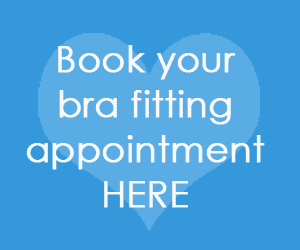 We stock a variety of pregnancy  and feeding bras in cup sizes B - L & back sizes 28- 42".
Ideally you should only need to be correctly fitted twice in the term of your pregnancy. The usual time is around the 3-month stage & then again at 6-7 months to take you through to the end of the pregnancy. We ensure your pregnancy bra will last as your baby & breasts grow.
The perfect time to be fitted for feeding bras is 2-3 weeks before baby is due. You do not have the same size as you've been fitted when pregnant at 6-7 months because we have to allow enough room for your milk to come in & that your back size will reduce. It is not advisable to try & guess your nursing bra size & risk getting it wrong because this could lead to mastitis.