Nursing bras & pregnancy bras
Covid-19 Update:      Although some rules have been relaxed today ( 17/05/2021), we have made the decision to carry on with our safety precautions of just having one customer in the room at a a time. But we have opened up another day so there are more booking opportunities for you. Due to sanitizing of the goods, we are only open four days a week, Mondays, Wednesdays, Thursdays and Saturdays. On the weeks where we have a Bank Holiday Monday we are open on the Tuesday.We are getting booked up very quickly.
Please see rules and regulations adhering to the Government on our homepage concerning fitting. If you're concerned on safety, then check out our Facebook reviews on how impressed and safe people have felt.
Due to NHS Test and Trace we are instructed to keep the name and phone number of all our customers for 21days in case the Test and Trace have to contact us due to a positive test from someone. If you do not want us to do this then we will have to refuse you as a customer, because we pride ourselves in protecting all the community and my staff. As we can only see 8 ladies a day instead of 24 due to Covid-19 rules and regulations please do not place a booking unless you understand this above rule.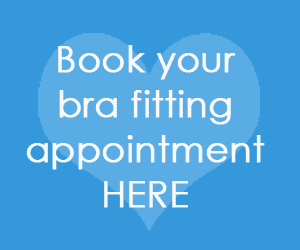 We stock a variety of pregnancy  and feeding bras in cup sizes B - L & back sizes 28- 42".
Ideally you should only need to be correctly fitted twice in the term of your pregnancy. The usual time is around the 3-month stage & then again at 6-7 months to take you through to the end of the pregnancy. We ensure your pregnancy bra will last as your baby & breasts grow.
The perfect time to be fitted for feeding bras is 2-3 weeks before baby is due. You do not have the same size as you've been fitted when pregnant at 6-7 months because we have to allow enough room for your milk to come in & that your back size will reduce. It is not advisable to try & guess your nursing bra size & risk getting it wrong because this could lead to mastitis.