ALL VISITS TO THE BRA STUDIO ARE BY APPOINTMENT ONLY.Availability on times and dates, are visible on the appointments page, or just give us a ring.
Bra Fitting, Lingerie and Women's Swimwear
at Sweet Dreams Bra Studio in Buckingham, specialists in bra fitting with cup sizes AA-K in stock. We are an established family business with 32years of experience. You will be with very capable and experienced staff.
Question: Why did you move out of the High St? We had to vacate the high street due to business rates killing our business. Sadly the lingerie trade lost many independant shops in 2018 and we are fighting many outside influences that have been impacting our businesses. We are now on an appointment only basis due to moving to the Whiteleaf Business Centre (it is not a retail centre).At the end of the day who wouldn't want an hour of our time on a one to one basis.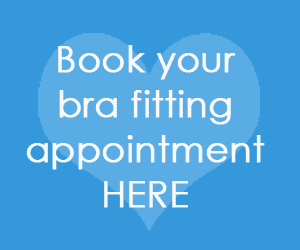 To all our valued customers - We've Moved!
LOOK OUT FOR OUR BRIGHT YELLOW SIGNS ON THE BUCKINGAHM INDUSTRIAL ESTATE TO HELP YOU TO FIND US. THE FIRST ONE IS ON THE LAMP POST ON THE RING ROAD THEN FOLLOW THE OTHERS, WHICH GUIDE YOU UP TO THE WHITELEAF BUSINESS CENTRE. Please note that from September 2018 we moved from the Castle Street Shop to our new Bra Studio in The Whiteleaf Business Centre just a couple of minutes out of Buckingham. FREE parking and our individual attention is assured. Bra fittings are by appointment only, which are easy and free to book just before you arrive, or earlier if you like :
By phone, 01280 812507

When making an appointment you have the choice of three cubicles. They are all mother&baby and disabled friendly. If cubicle one is booked out for the time you'd like, move across to option cubicle two and so on.
We will be closed 5 -7pm on Thursdays if appointments are not booked before 5pm.
QUESTIONS & ANSWERS :
Why do i need an appointment? This was not our decision it is the rule of the building we are now in. It is working very well because customers appreciate that the time they've booked is all their's.
Is Sweet Dreams under new ownership? No, it is still the same family business.
Why do i need to book an hour? We make sure that each bra fits you correctly and adjusted the straps to you. We offer different styles that you may not have ever tried on before and nearly all the bras have matching briefs so you may want to try them on over your own briefs.
Has the move been successful? Very much so, the customers seem to love having that time all for themselves. We are finding that people love the easiness of parking and it's free. Come and experience the new Bra Studio for yourself.
Bra fitting specialists in Buckingham
With our friendly and experienced team, we offer bra fitting by appointment. We take pride in solving all your bridal, mastectomy and everyday bra problems – and delight in supplying beautiful lingerie, too!
More about Bra Fitting
Women's Swimwear
We also stock a wide range of women's bra sized swimwear to suit every size and style in our swimwear room - All Year Round!
You'll find lots to choose from, including tankinis, bikinis, pareos, one piece swimwear and slimming swimsuits in A-J bra cup sizes.
More about Swimwear
Personal Customer Service
We take personal service seriously and keep an individual record for each of our customers to help us serve you better. We maintain our commitment not to offer an online service in order to continue the highest standards of personal bra fitting service. Contact Us
Panache 'Click, Fit, Collect' store wth the "Fit Accredited" award.
You can look at Panache lingerie online and then have them delivered to our store to have the fit checked. There is no obligation to buy, whatever doesn't fit or suit you, the stock is returned to Panache. Panache have awarded us with the "Fit Accredited award" which is highly respected by the Lingerie industry. Or why not book an
appointment and come and be properly fitted and we can order other colours or products that Panache make.
A Family Business established over 32 years
As a family business established 32 years, our aim has always been to ensure the customer receives a professional one to one bra fitting service and that she leaves us comfortable in the garment she has purchased. We also have two other staff who have been with us many years & are extremely experienced bra fitters. We started the business from home, doing party plan & we outgrew the house and two smaller shops until we arrived in Castle Street, Buckingham in 2008. In September 2018 Sweet Dreams moved to our new premises in the Whiteleaf Business Centre on Buckingham Industrial Estate. It's a perfect place to meet our customers by appointment. In order to stay in our new premises we have to be on an appointment basis as it isn't a retail unit. We have disabled access with disabled cubicles mother & baby cubicles and a lift to easily access our premises. We also have blue badge spaces right outside the building. Plus parking is FREE, FREE, FREE.